Star Wars Black Ops Gunship w. Shadow Trooper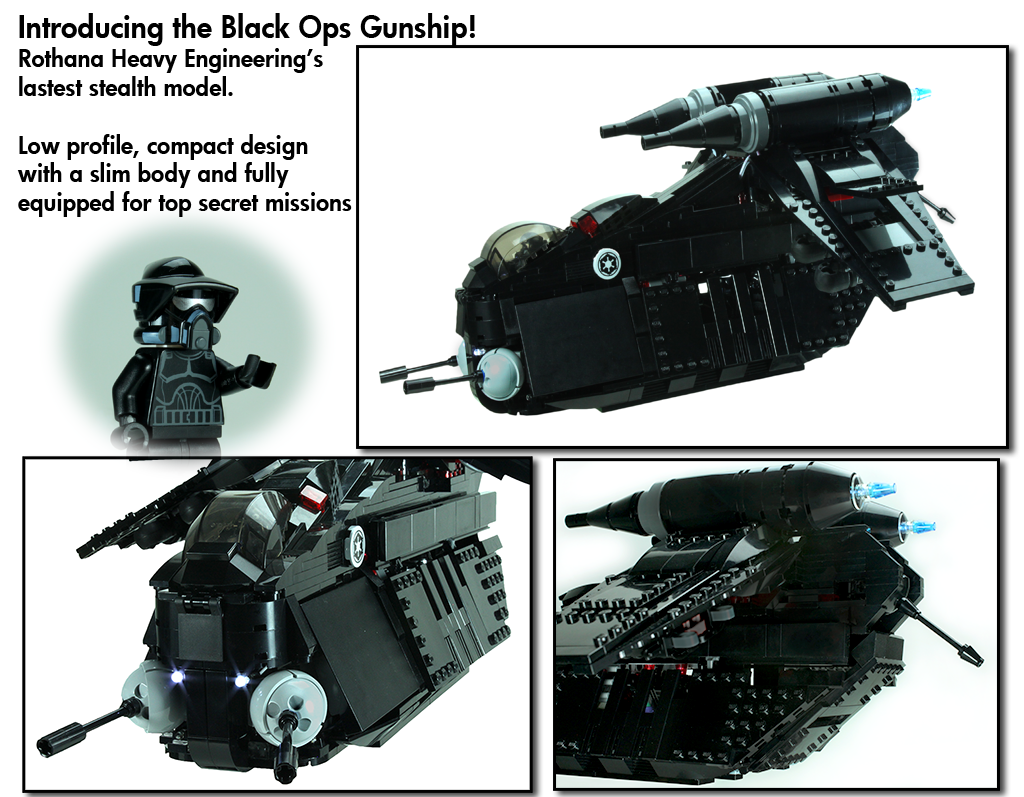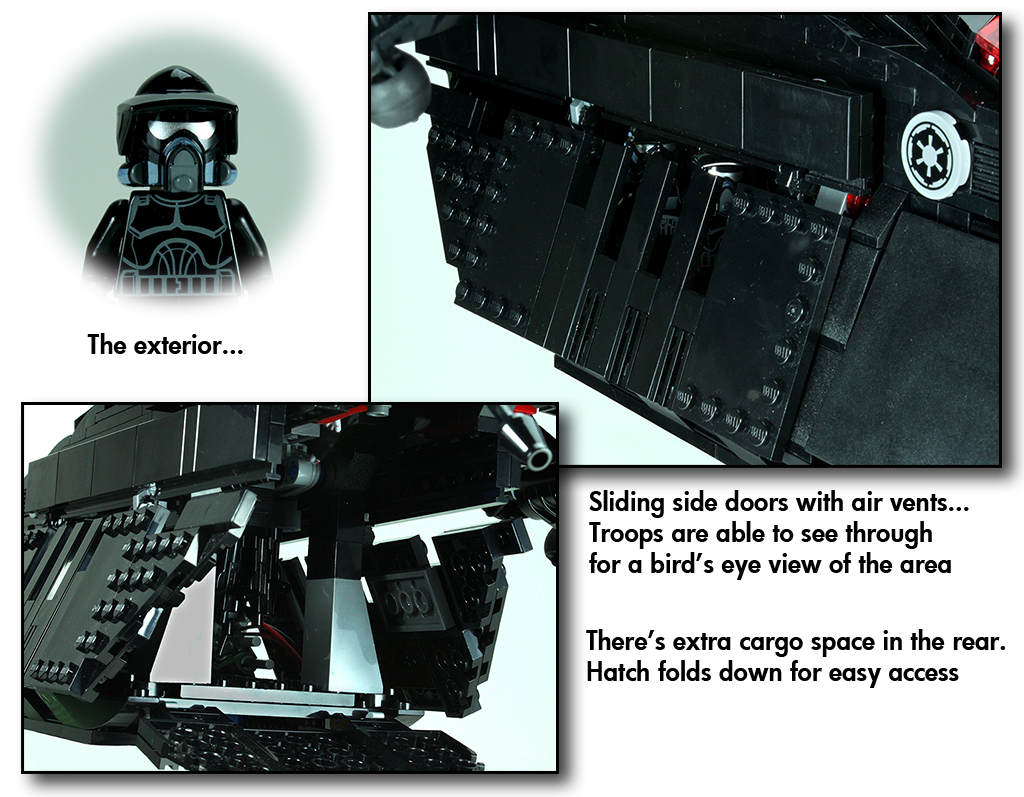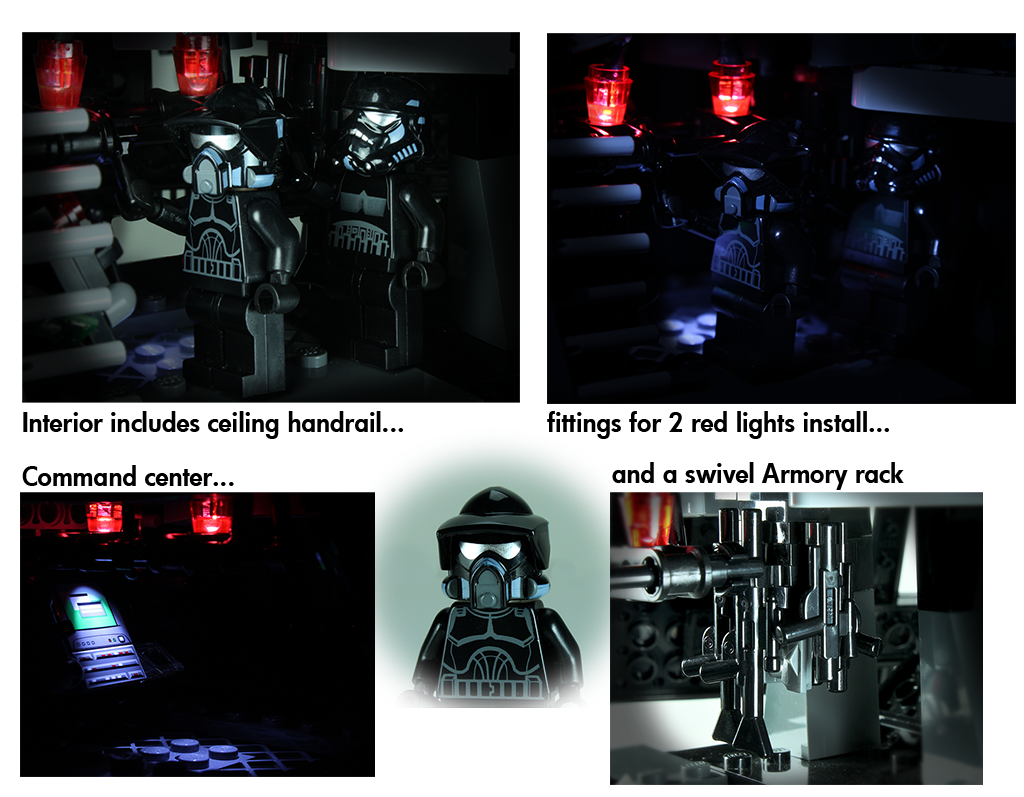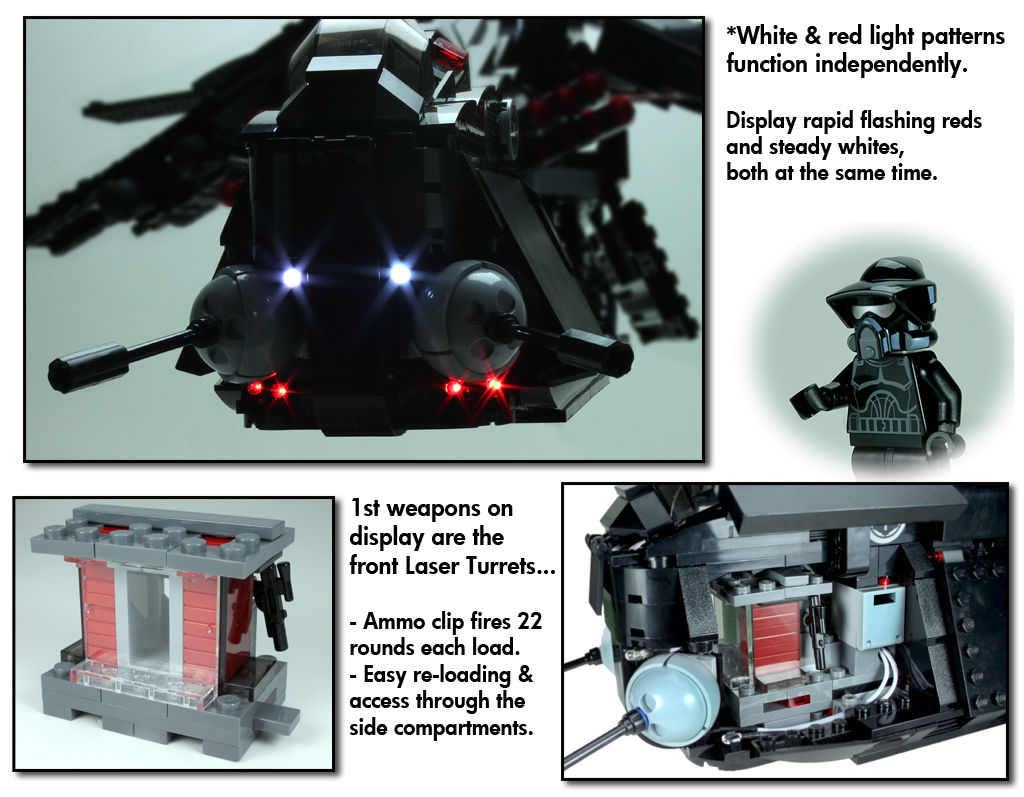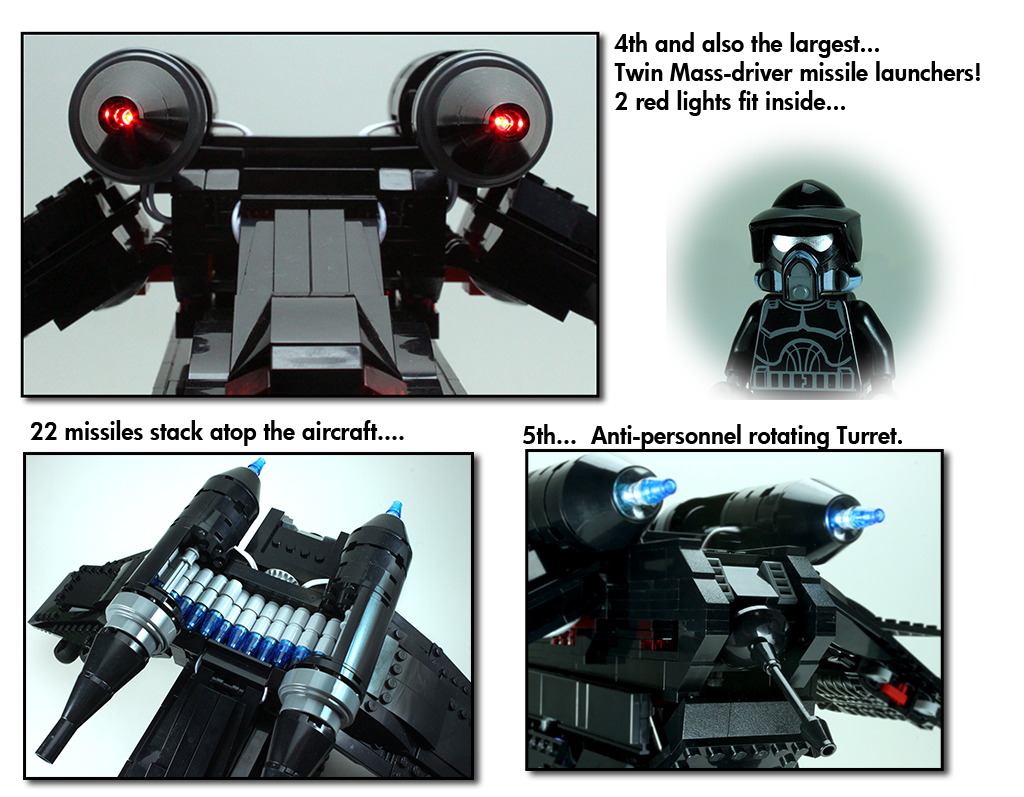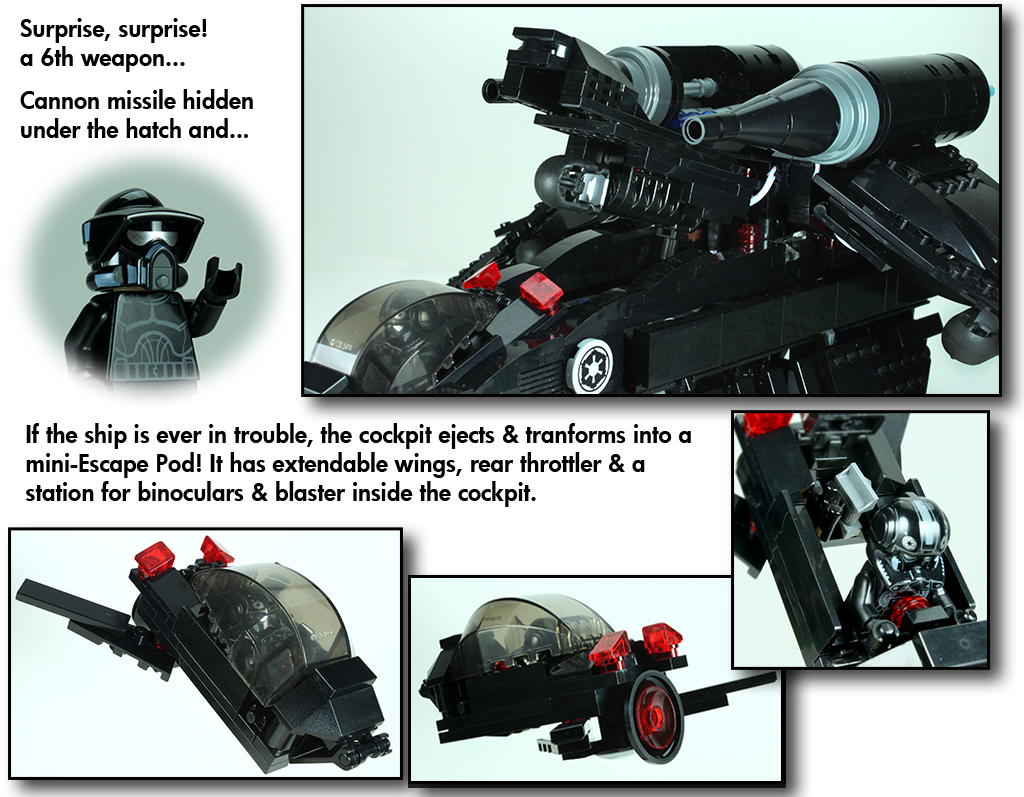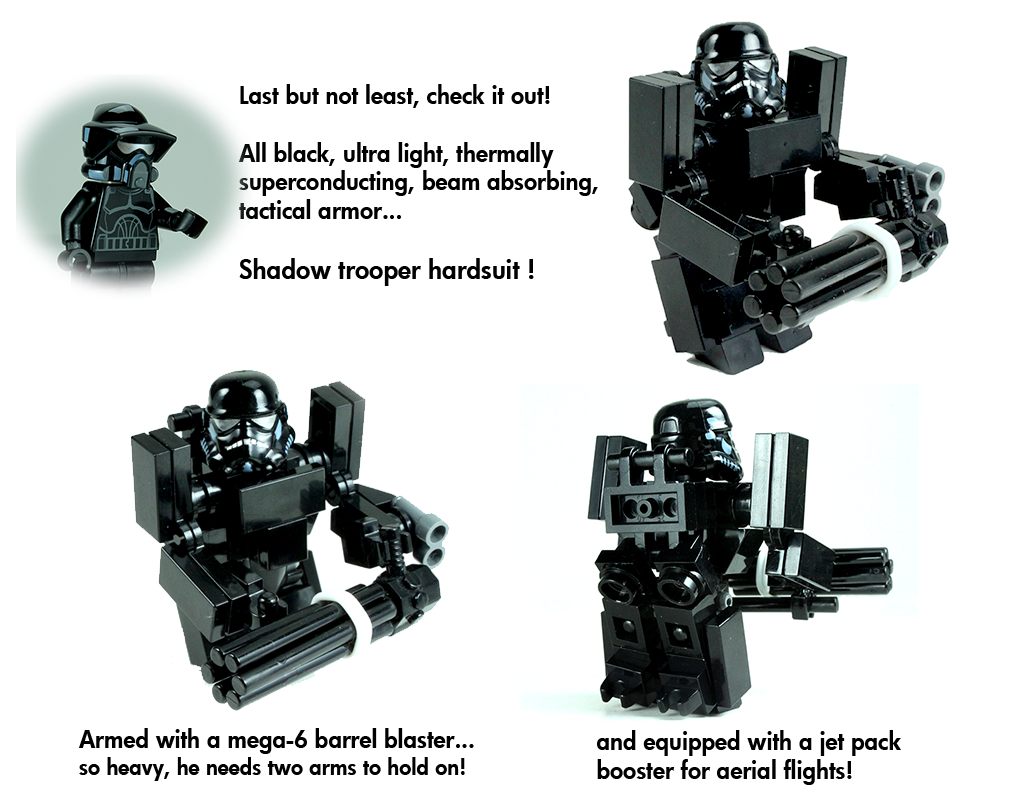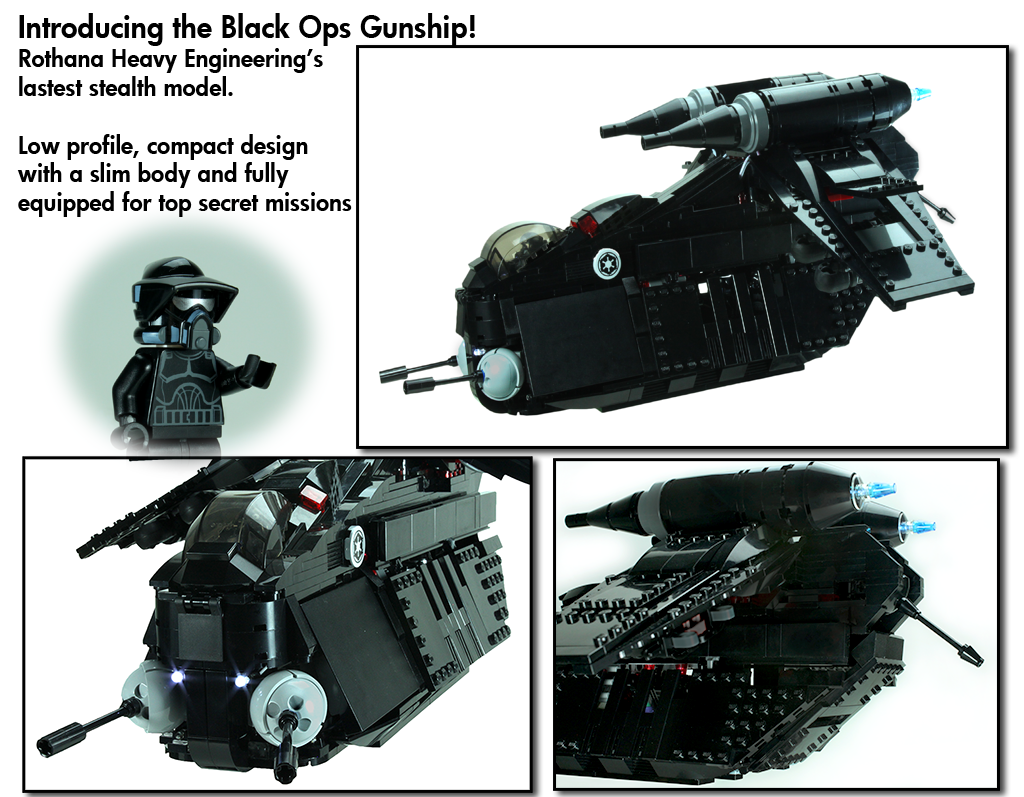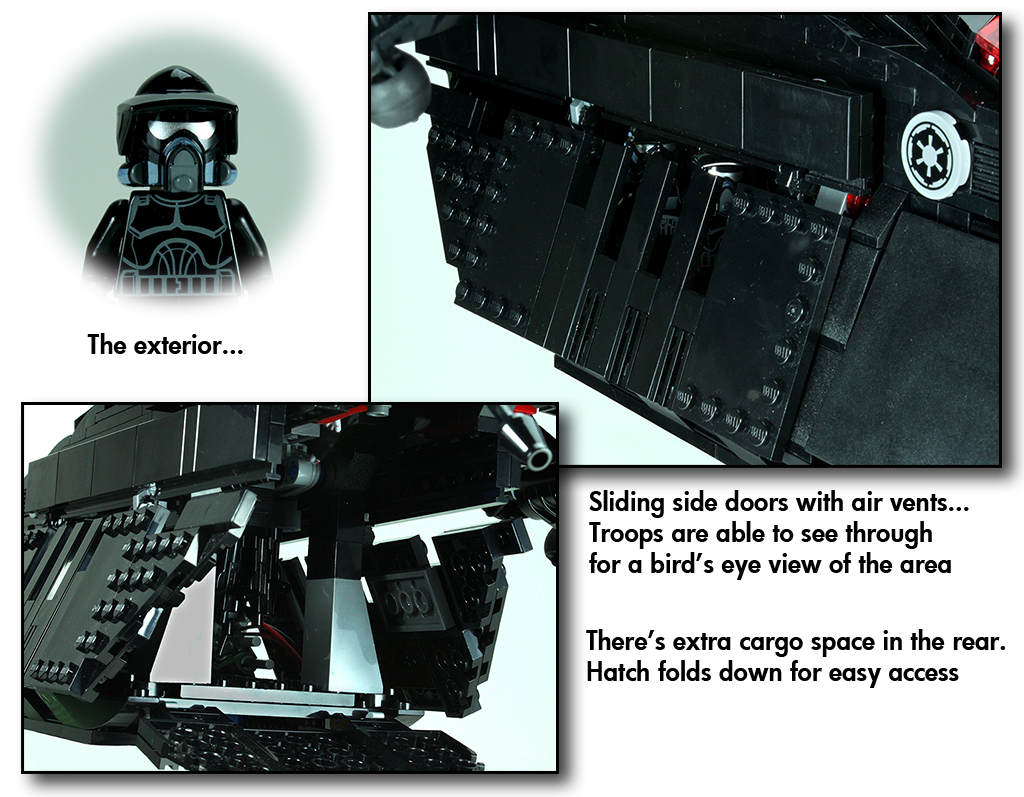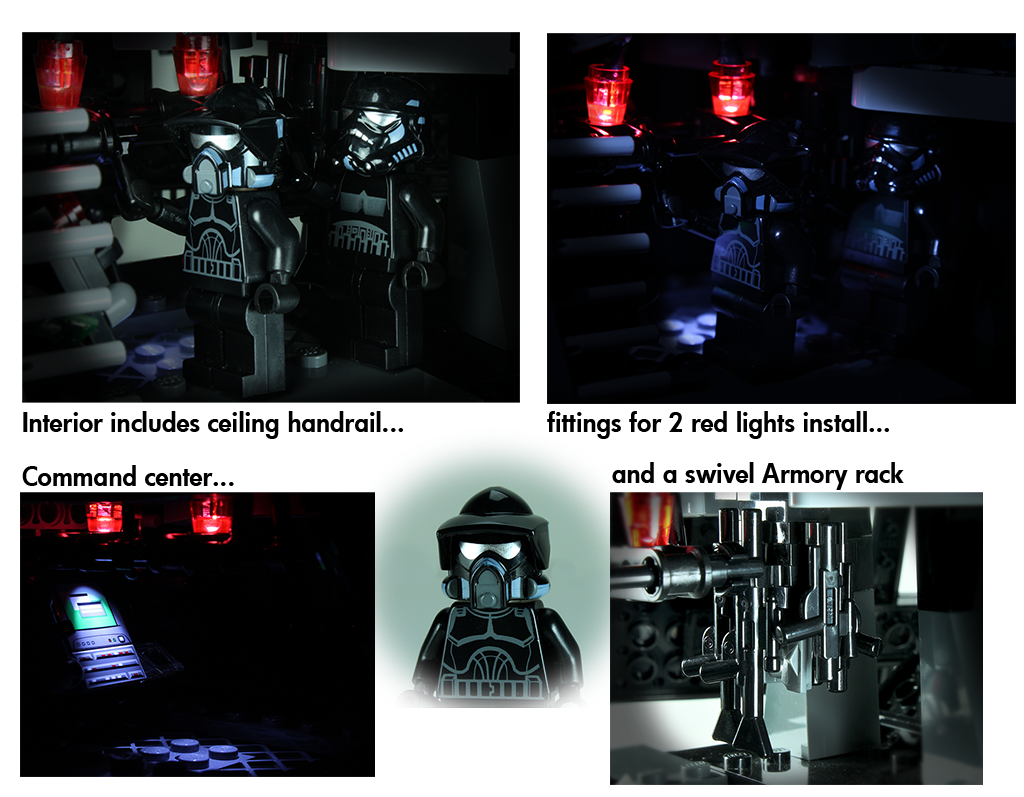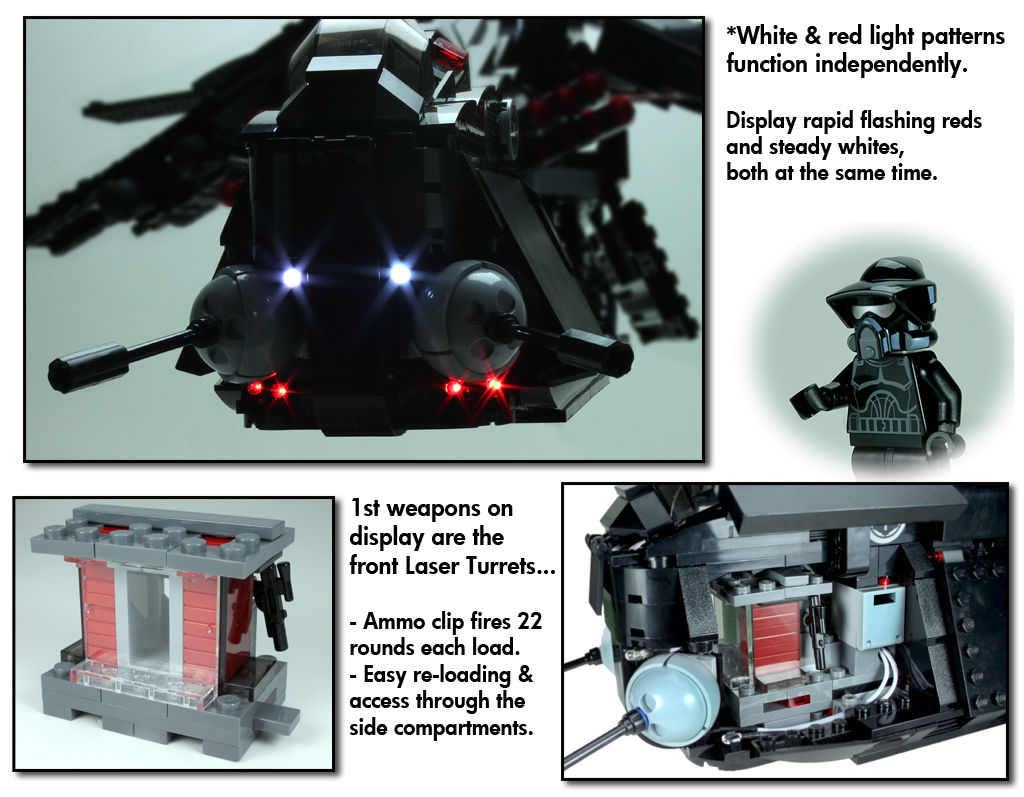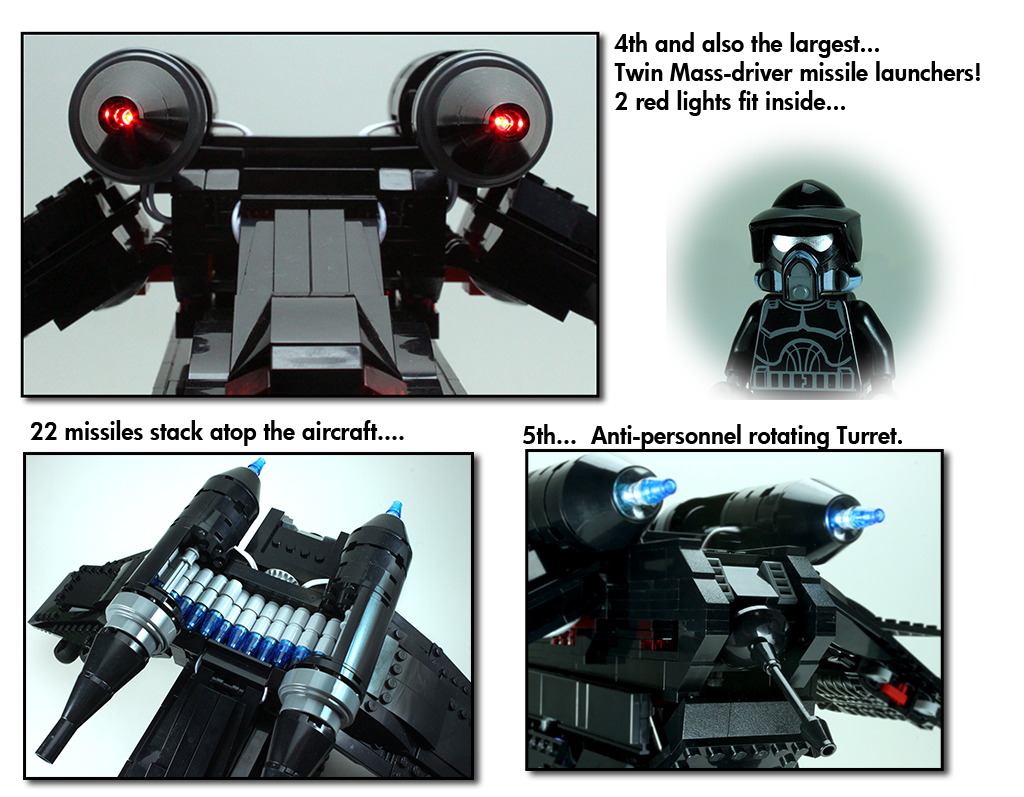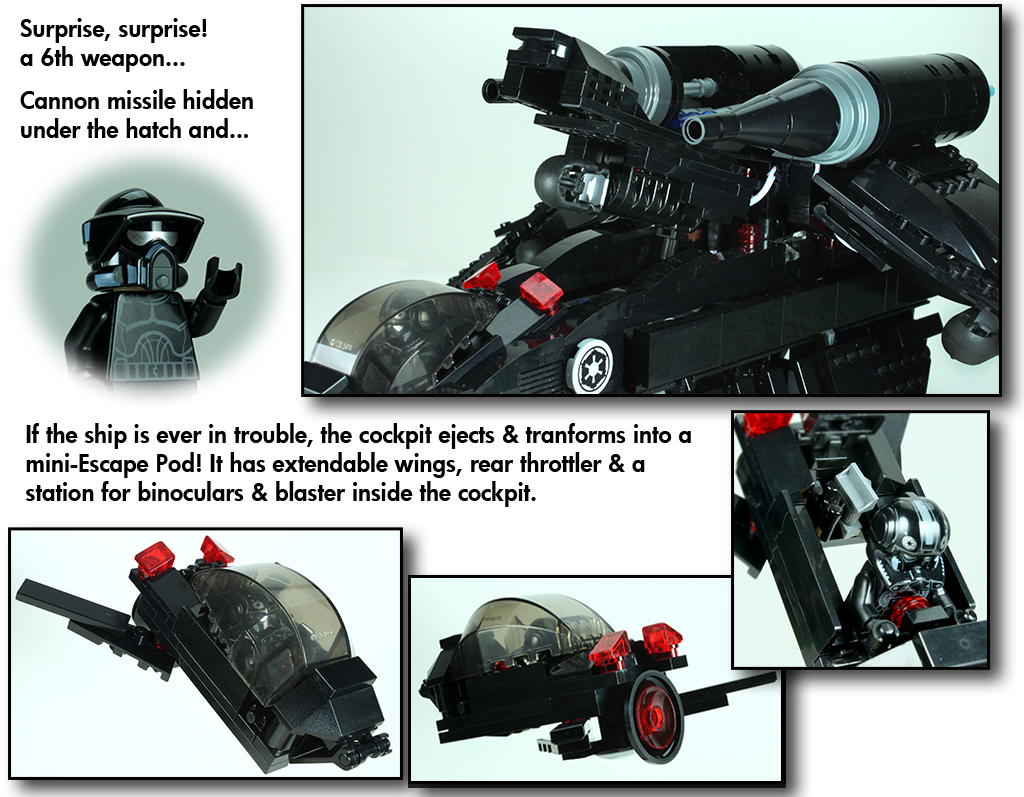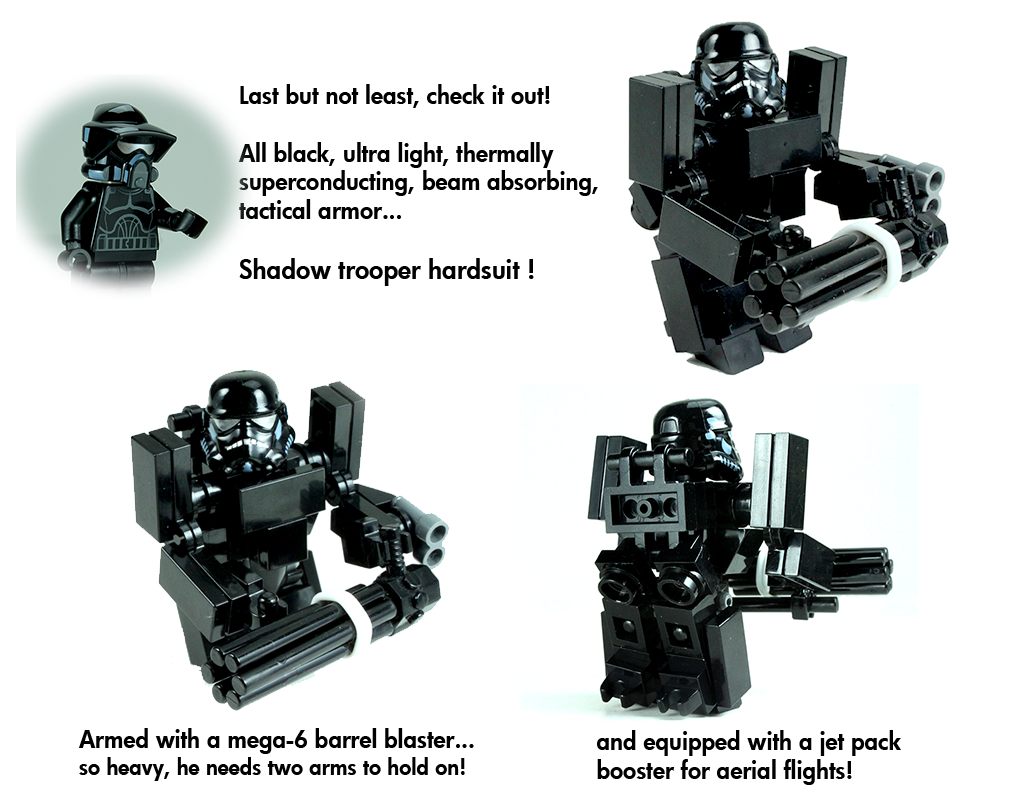 sale
Star Wars Black Ops Gunship w. Shadow Trooper
In stock and ready to ship!
See it in action at https://www.youtube.com/watch?v=u5eA6B3uNRs
What's included?
- 1100 genuine Lego pieces to build 1 Black Ops Gunship & 1 Shadow Trooper
- 1 instruction book with step by step instructions. Booklet size 8.5 x 11, printed on high quality, durable 80 lb paper stock
- Build dimensions - 11.5" L x 6.5" H x 4.5" W x 13.5" wing span
**Some part colors may differ from instructions depending on parts availablility
Not included
- No minifigures, weapons, stickers, lights, or electronic PDF
Important Notes
- Intermediate Lego skills and experience are required. Instructions are condensed with more parts per page. Steps are more technical than a typical Lego set.
- Brick light kits sold out, we're working on a new, improved version, stay tuned!
- Because of the small size of Lego bricks, some missing pieces may occur during packaging. If you find any missing pieces after receiving your order, just let us know and we will send them to you.